Paris Food for the Foodie – Part I
There is nothing like excellent dining to compliment long days spent sightseeing, shopping and walking about especially when on vacation. French cuisine is no exception. Sharing my favourite spots in Paris for a foodie, plus a few new gems we discovered this Spring! Reservations are recommended as post-pandemic travel is proving to be quite busy.
Situated on the grounds next to the Louvre, Cafe Marly is perfect for lunch or dinner. Moreover, the restaurant offers a small well-planned menu with great ambience and beautiful views. My suggestion is to book for dinner time and enjoy beautiful sunset views. In addition, aprés dinner drinks provide the opportunity to see the Louvre in the evening with glistening lights. Either way, you can't go wrong!
Known as one of the oldest restaurants in Paris, Café de la Paix is located on Place d'Opera with a grand terrace perfect for people watching. The restaurant embodies Parisian style since it first opened its doors in 1862, during the era of Napoleon III. With views of Opera Garnier and situated on the corner of Boulevards des Capucines, the restaurant has hosted an array of who's who and is deemed a historic site by the French government. Above all, my favourites include the quintessential French Onion soup and the Truffle Chicken quenelles. Reservations are always recommended.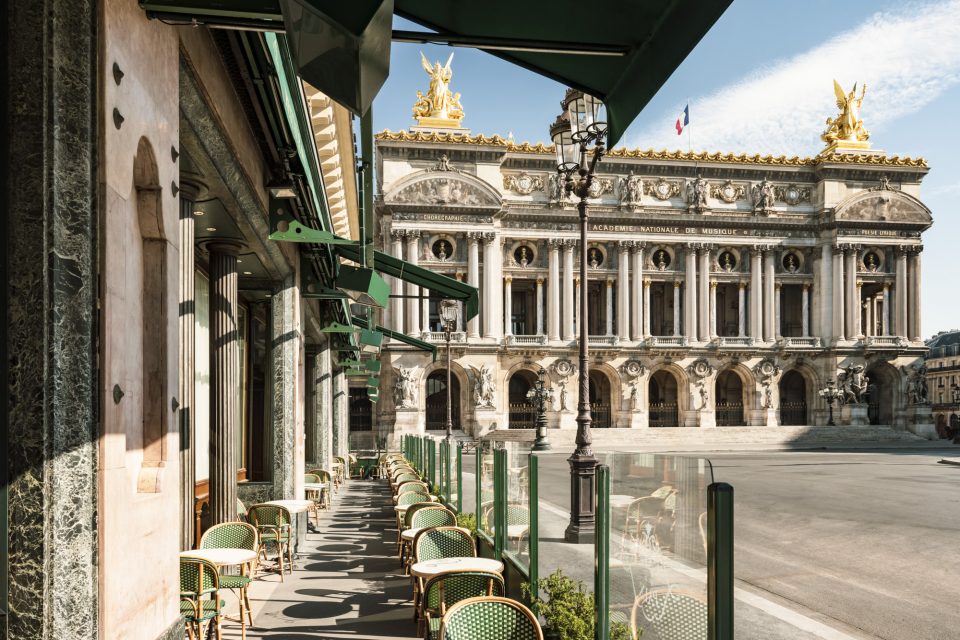 Hipster meets Firenze style, Pink Mama offers guest dining on four levels with ample greenery and windows at every corner. The vibe is definitely young and fresh, as the restaurant is designed to bring the casual ambience of Firenze trattoria to Paris. My favourite dishes include the Fritania Buccatini, Hummus of Cards and Marco Polo. Therefore, be sure to book a reservation as the queue is long most nights of the week, and keep an eye on the menu, as they have monthly features.
Deemed the new place to be and located next door to the Paris Opera house, CoCo is a blend of New York chic meets Parisian aesthetic with a stunning terrace in the heart of the city. Everything about CoCo was simply perfect. Live musicians serenading the guests (literally), two levels of dining space, private rooms, and a very cool bar & lounge area, are just a few reasons why I'd certainly come back here. Favourite dishes include the Avocado salad, exquisite cocktails, and lamb chops.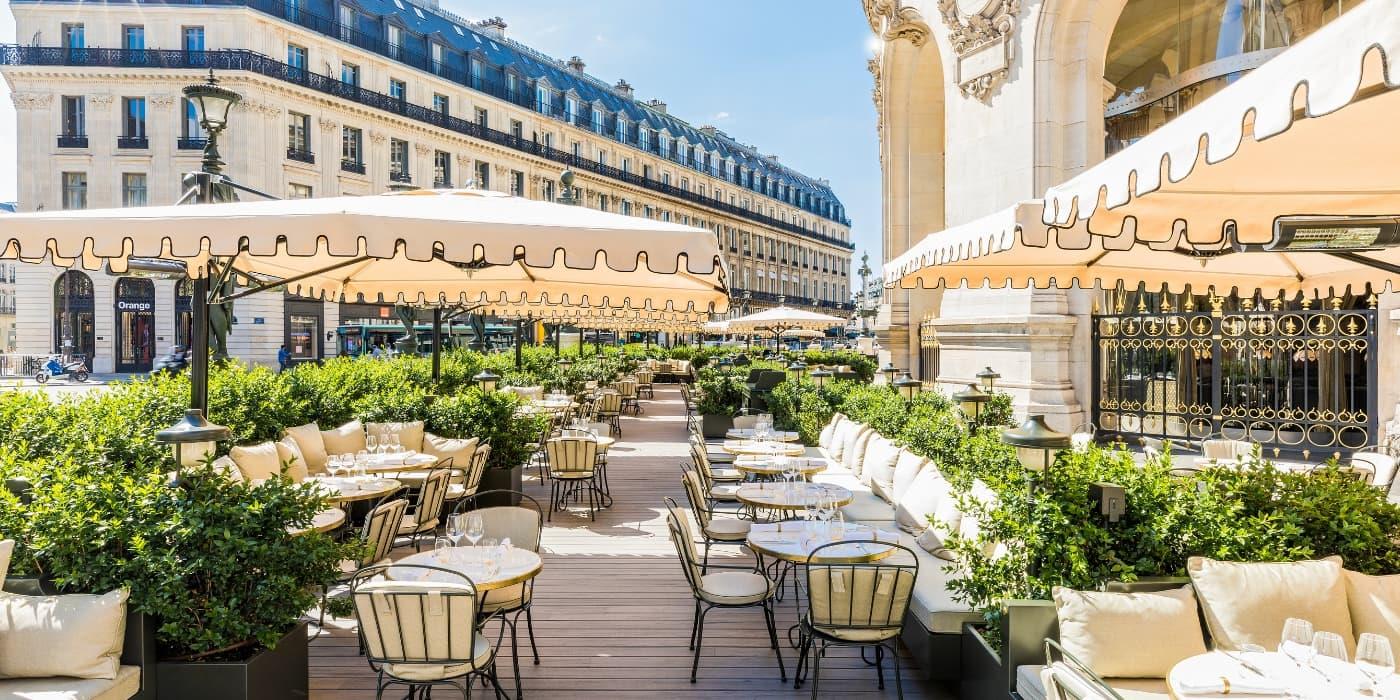 Situated steps from Musée D'Orsey café de L'Époque is the perfect spot after a day of strolling the city and visiting the museums. Known for its large outdoor space, and simple yet delicious menu, it's been a favourite spot for us each visit. Try the Beef Burger Horse (fried egg on top) and the Duck confit, and the house-made Lemon Meringue pie are my go-tos!
No trip to eat Paris food would be complete without a visit to my sister's favourite spot. L'Avenue restaurant situated on the stunning Avenue Montaigne, boasted for the top outdoor terraces for people watching. In addition, L'Avenue has views of the Eiffel tower, an exquisite seafood menu and upscale cocktails. In conclusion, it's no wonder the restaurant draws locals and tourists alike year-round. Reservations are highly recommended.
A visit to the iconic Paris Ritz, absolument! The opulent Parisian brasserie deserves its reputation. The red velvet banquettes, atmosphere bustling yet relaxing ambience, white-glove service, together with an impeccable all-day menu, from coffee to a nightcap. My personal favourite, the famous Belle Époque glass roof, the Bar Vendôme embodies the responsive soul of Paris food.

Recommended by the wonderful concierge at our hotel, perched high on the hill, steps from Sacré Ceoure, Le Coq & Fils is worth the long uber ride to Montmartre. The menu features all poultry; guinea fowl, chicken, rooster, fattened chicken, quail, squab, duck, and goose. Poached and the roasted on a pit according to a technique developed by Chef AW, along with unique appetizers, and ample options for side dishes. Homestyle French cuisine, farm to table, using only local produce. Lastly, it offers an intimate space, with no more than a dozen tales inside and a small private dining space with excellent service. Highly recommend.